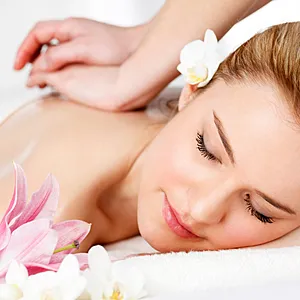 Escape from everyday stress & experience the splendor & relaxation of a professional massage.
Our Certified Massage Therapists are trained to relieve muscle tension & stiffness while you enjoy the calming music & ocean waves. We offer swedish & deep tissue massage, pregancy massage. GIFT CERTIFICATES AVAILABLE!
Massage therapy is a healing practice which can enhance an individual's wellness and physiological performance. A massage can have a positive impact on the physique and psyche of a person. A shortlist of the amazing effects a massage can have include: improving blood flow and improving the resilience of the body's many fibers and joints.

Massage therapy has also been known to assist in treating muscle spasms and muscle trauma. The reason this is the case is that a massage reduces the amount of time it takes to recover by improving the flow of the circulatory system. This, in turn, allows the body to recover faster naturally.
A massage at a chiropractic clinic can help with innumerable symptoms such as back pain, healing from medical procedures, headaches and migraines, insomnia, and much more.
---