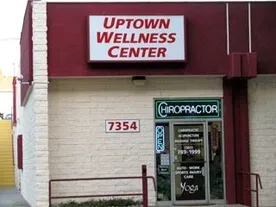 $25 SPORTS PHYSICALS!!!
The Uptown Wellness Center is one of the Largest Multi-Disciplinary State-Of-The Art Centers serving Los Angeles and Orange Counties, with over 5,000 Square Feet of Treatment Space. We proudly serve the communities of Whittier, Montebello, Santa Fe Springs, La Mirada, La Habra, Pico Rivera, Hacienda Heights, Norwalk & beyond...
Call Us Today & experience the Uptown Wellness Center difference!

The Uptown Wellness Center consists of specialists that work as a team to focus on your overall well-being. Our doctors & acupuncturists have many years of combined clinical experience treating patients with different health conditions, ailments & diseases.
Doctors of Chiropractic (accredited by most Health Insurance Companies, Kaiser, Medicare, Blue Cross & Blue Shield Preferred Providers)
Licensed Acupuncturists
Certified Massage Therapists
Uptown Wellness Center provides chiropractic, acupuncture, massage therapy, physiotherapy, spinal decompression and nutrition counseling services. We also offer prompt injury care for auto accidents, work related injuries & sports injuries. Our Wellness Team has provided relief to many patients suffering from neck pain, back pain, headaches, head pain, stress, muscle tension, and muscle spasms. We have also treated many patients with pain in the shoulder, elbow, hand, wrist as well as pain in the hip, thigh, knee, leg, ankle and foot. Our modern spinal decompression techniques allows us to assist people with herniated discs, bulging discs, spine degeneration, facet syndrome, sciatica and many other ailments.
Call Us Today & experience the Uptown Wellness Center difference.
We have a 96% Satisfied Patient Referral Rate!
We look forward to earning your trust as well:

To reserve your FREE Consultation,
CALL (562) 789-1999